Better Sign Walkers. Better Technology. Better Results.
Informed business owners know that sign spinners have the potential to grow their bottom line. However, managing sign walking campaigns can be a real nightmare.  That's where we come in.
At The Signwalkers, we specialize in helping businesses increase revenue with human advertising.  When done right, there are few things more powerful than a walking advertisement. The issue for the average business owner is that they are too busy running their own business to spend time managing their human directionals.
That's why we took it upon ourselves to master the process.
Vetting and Training
Common sense says that the most important part of a human directional campaign is the human.
Results DO say the same thing. That's why we take that out of your hands.  Not only are we are a magnet for those who typically take sign walking seriously, but we train them, insure them, and get them in a uniform for you. That's because we're dedicated to enhancing your brand image, not tarnishing it.
We have our own training portal for our sign walkers and give them live feedback on how well they are performing every single day on the job. This leads to more effective promotions that positively impact your bottom line.
Management
We utilize an exclusive technology called SW Tracks that allows us to monitor human directionals like never before. A combination of GPS and motion-sensing technology, it ensures that sign holders are always in the right place and doing the right thing.  This means that performance doesn't fall off just because ownership is out of sight.
Still, we employ team managers that check in on individual sign holders throughout their shifts. The result is highly effective sign walking campaigns that don't require any supervision on the part of our clients.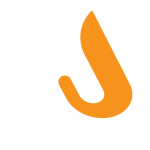 Sign Design and Construction
The Signwalkers is truly an all-in-one solution. Therefore, we can't stop at great people, we need great signs too. Our specially-made signs are highly captivating and ergonomically designed.  This means that they naturally attract attention without burdening sign holders.  After all, great signs are at the foundation of all out of home advertising.
Your average print shop couldn't make these at all.  We can do it in 48 hours. Plus, it's cheaper if you go through us. The function of all this consolidation is but one goal:
Creating Exposure & Generating Revenues
We like to say that hiring us gives our clients an unfair advantage. The fact of the matter is that we are single handedly transforming the advertising industry. More and more businesses are beginning to realize that sign walking campaigns can be effective for more than just liquidations and closeouts. In many ways, human directionals are the new billboards.
Today, many people skip TV commercials, don't listen to the radio anymore, and ignore the  newspaper. Many of the big advertising mainstays are disappearing because of technology. But out of home advertising always gets people right where they are: In their cars or on the street, human directional campaigns affect people.  That's why there are few ways in the modern world to spend your marketing dollars that can have such a powerful impact. Still, you have to make sure that you do things right.
At The Signwalkers, we know better than anyone how to execute the most effective sign walking campaigns. Not only that, but you will not find any company as dedicated to increasing the bottom-line for our clients.  We value results yes, but those are based on principles and people. If you're interested in driving more exposure and revenue to your business, connect with a sign walking company you can trust today.
Better Sign Spinners For Your Business
When you work with us, you will enjoy the advantages of us vetting and training only the best sign spinners for your company. We work to satisfy your needs when you are hoping to improve your business operations. This means your business campaign will be efficiently executed while keeping the best practices of the industry in mind, guaranteeing maximum effectiveness. Most people prefer our services over that of the competition as we always work to be sure that we offer nothing but high quality services for businesses to grow out of marketing on an intense level.
Impeccable Technology
At Signwalkers, we have made sure to use only the latest technology to help satisfy client needs for anyone who is interested in what we offer. We are part of the first sign spinner companies to hit the marketing world, using both motion sensing and GPS technology coupled when tracking for optimum campaign effectiveness. With this incredible technology, we have the ability to ensure the needs of our customers are satisfied, making us the highest rated company for hire in the field.
We Go Above and Beyond to Get You Better Results
Going above and beyond just managing your marketing, we are here to help you spend more time managing your business's operation. Additionally, you can be sure that we do our absolute best by making your business grow at an outstanding rate, while gaining its share. Everyone who has hired us has come away with a high level of satisfaction in our work.
Marketing Scenarios To Meet Your Need
There are a range of human directionals just right for brick and mortar companies like restaurants, pawn shops and gold exchanges. However, we also do great work for concerts as well. No matter what you need, you can learn all about our marketing strategy that we offer to our customers. No matter what, we are here to help you build a notable brand that will increase traffic to your specific location.